VOLUNTEER GROUPS:
Looking to raise money for your charity or organization?
Become a part of the action inside Barrett's Haunted Mansion for a night!
Each season, we have a small number of volunteer groups donate their time for a night, and in return, we make a donation to their cause. Throughout the history of Barrett's Haunted Mansion, we have contributed over $1.5 million to local charities.
Requirements:
Volunteer groups must consist of 35-45 people.
ALL volunteers must be 18 years of age or older.
Every member of the group should be present at the house from 5 pm until we close (when the last person exits the attractions).
Please keep in mind that this is a high-energy haunt! While it's a lot of fun, it also involves a lot of work. We want to ensure that the last person going through has just as good a show as the first.
Due to the overwhelming number of responses, groups will be selected through a lottery process in early summer. If your group is chosen, you will be contacted with the volunteering date. If selected, please DO NOT come in a costume or wearing any kind of makeup (cosmetic or otherwise) and wear dark clothes that you don't mind getting dirty. Staining may occur.
If you have a group that meets these requirements and would like to volunteer or need more information, please contact us at BarrettsHauntedMansion@gmail.com.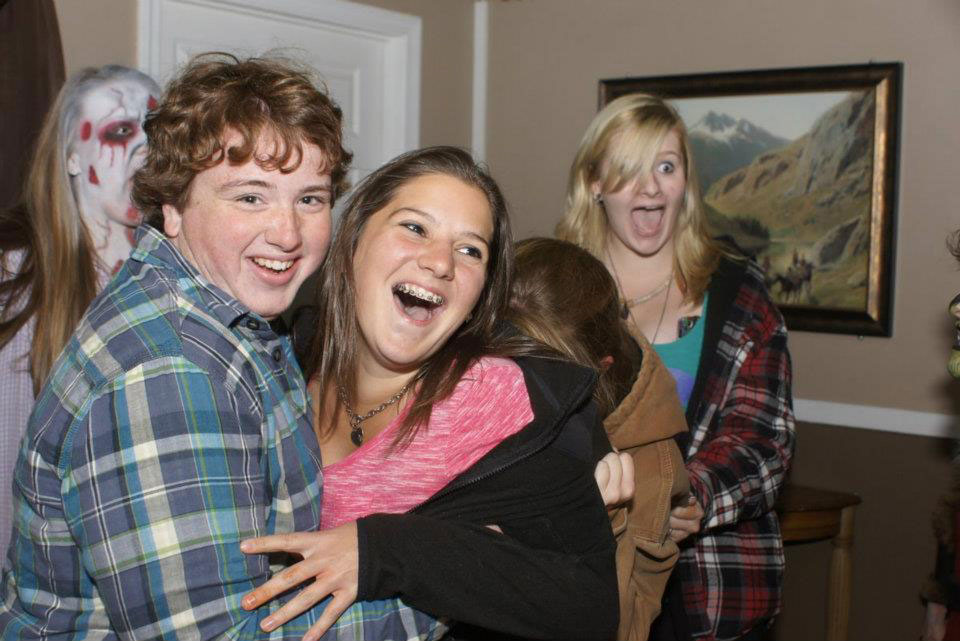 PAID POSITIONS
We are now hiring paid actors, parking and security staff for the 2023 season. If you'd like to become a member of the Barrett's family, apply today at www.BHMansion.com/careers. All paid staff must be 18 years or older to apply. No experience necessary, Friday and/or Saturday night availability preferred.
INDIVIDUAL VOLUNTEERS
Occasionally we have a last minute need for individual volunteers to help out for the night. Typically we'll reach out the same day that you'll be needed and would need you to arrive by 6pm for costume and makeup. If you are 18 years or older and feel you can meet the requirements, please contact us at BarrettsHauntedMansion@gmail.com to be added to our backup list.